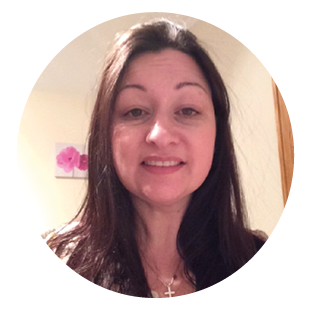 Meet Pearl, experienced hair stylist and owner
I have been in the hair industry for over 25 years. Hair has been my passion ever since a young age. I have trained and worked across Basingstoke and Hampshire for all of my career, including supporting Andover College in their Hair and Beauty Department, as well as working locally in Overton for the last 14 years.
I love the creativity styling and colouring hair allows – and seeing the delighted reaction of my client's, once I am finished. I strive to make everyone feel they are getting my exclusive focus and attention. It is wonderful to now own my very own hair boutique – a childhood dream come true.
I am so grateful to my loyal, supportive customers, from Overton and beyond. It is a very special village.
What makes Pearl's Hair Boutique unique?
I love what I do!  It just fills me with such joy when a customer leaves feeling relaxed and good about themselves. It's more than just a hair appointment – it's time for you.My number one priority is to make you look and feel your best. I offer friendly guidance and enjoy making every client's needs my top priority.
I take pride in making sure the salon has a welcoming atmosphere, as well as comfortable seats and wash basins with massage chairs. The products I use are carefully selected and on display, for customers to view and purchase. If you have any questions about your style or haircare, never be afraid to ask. I am passionate about what I do and I am very happy to share my experiences and knowledge with you.
My hair boutique is a childhood dream come true!